Rio de Janeiro, Brazil – Black Friday in Latin America, when there isn't even a Turkey Thursday?
Versions of Black Friday and Cyber Monday now take place on a variety of scales in Mexico, Chile, Argentina, Colombia, Ecuador, Costa Rica, Panama, Nicaragua, El Salvador, Honduras, Peru and Brazil. This North American import continues to grow every year, although not without some controversy.
Mexico City saw a 12 percent increase in Black Friday sales, and Pedro Eugenio, the founder of the Brazilian discount website Busca Desconto that helps organize online sales in that country, is predicting $146 million in online revenues, a 60 percent increase compared to 2012.
Mexico's version, which actually took place Nov. 15 to 18, is known as "The Good Weekend" ("El Buen Fin"). Even though it isn't tied to Thanksgiving on the calendar, it produces scenes of trampling and confusion similar to those in the United States.
This year's Good Weekend generated $12 billion in sales for eighty thousand outlets in Mexico City according to Jorge Dávila Flores, the president of CONCANACO, the national federation of chambers of commerce.
In Brazil, one of the world's fastest growing consumer countries, Black…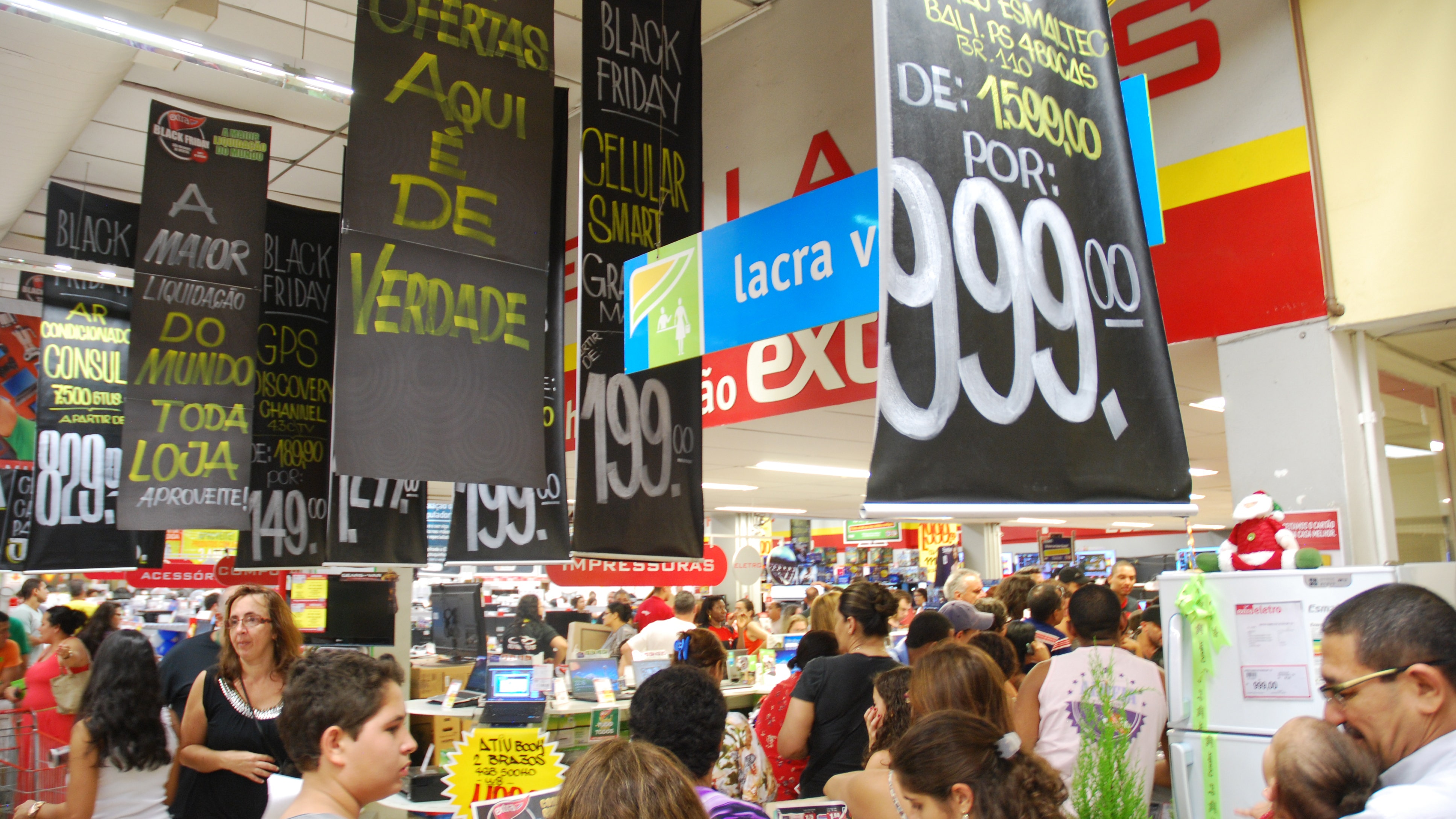 Continue lendo em https://www.foxnews.com/world/black-friday-tradition-spreads-across-latin-america-with-or-without-the-turkey